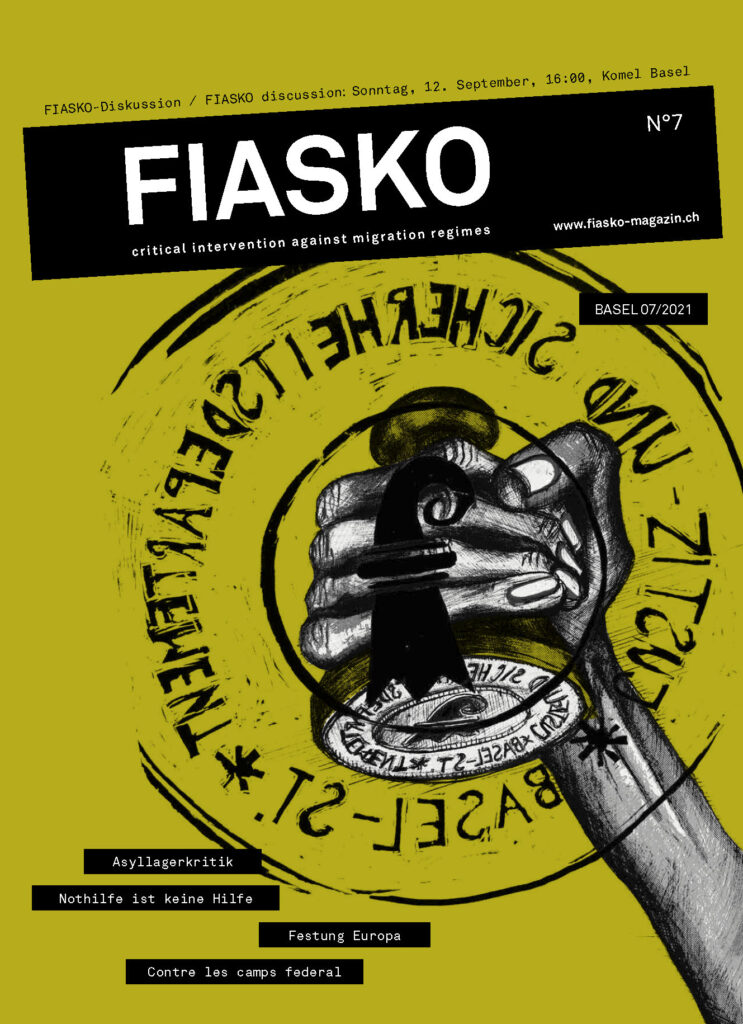 N°7 Basel 07/2021
discussion evening: Sunday, 1. september 2021, 4pm, Kurdischer Verein Komel, Elsässerstrasse 215
Fight the Camp System
An eye witness report
Hello, I'm Habiba and I'm 10 years old
Your first time in the camp
Why they call it Moria 2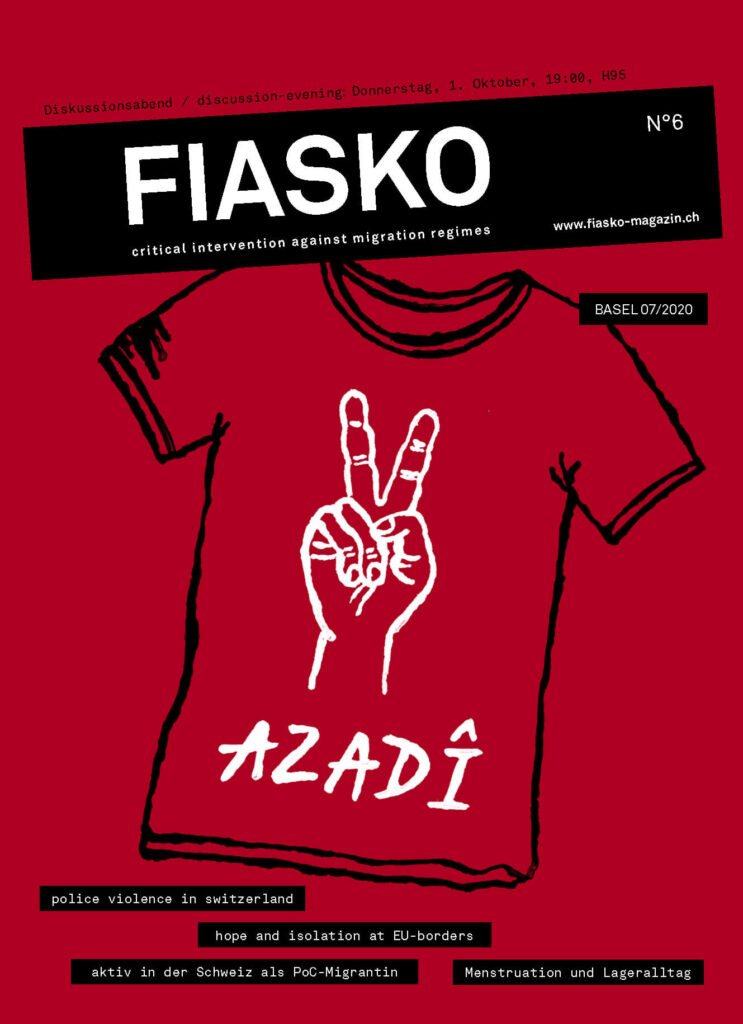 N°6 Basel 07/2020
discussion evening: Thursday, 1. octobre 2020, 7pm, H95, Horburgstrasse 95
WLINT – Fiasko N°6
Chronicle of a racist police control
An Invisible Perspective
Your Homeland is our Nightmare
Camp Life with Infants, Menstruation and Securitas
COVID-19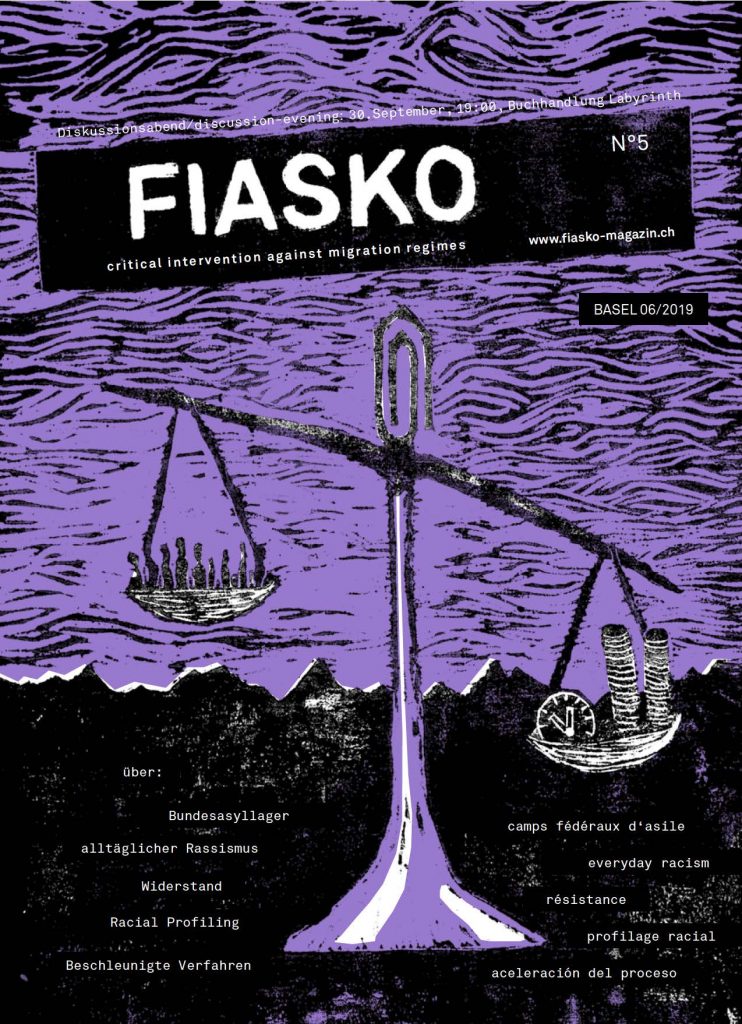 N°5 Basel 07/2019
discussion evening: Monay, 30. september 2019, 7pm, Buchhandlung Labyrinth
Brief overview of the restructuring of the asylum law
Bässlergut prison comic
The italian life we – the migrants – are living everyday
Les Verrières, 3.1.2019
Everyone meets at the coffee machine
Legal representation as a means of practising resistance
Being alone
The World functions. As an Image
»Order instead of justice«
Illustration out of the deportation prison
We came here, because we wanted to be free!
N°4 Basel 09/2018
discussion evening: Monay, 12. november 2018, 7pm, Restaurant Hirscheneck
N°3 Basel 02/2018
Discussion evening: Monday, 16. April 2018, 19:00, Kulturbeiz 113, Burgweg 15
N°2 Basel 08/2017
Discussion evening: monday, September 18th, at 18h30 at Platanenhof, Klybeckstrasse 241 in Basel.
N°1 Basel 04/2017
Discussion evening: Monday, April 24th, at 18h30 at Hirscheneck, Lindenberg 23 in Basel.